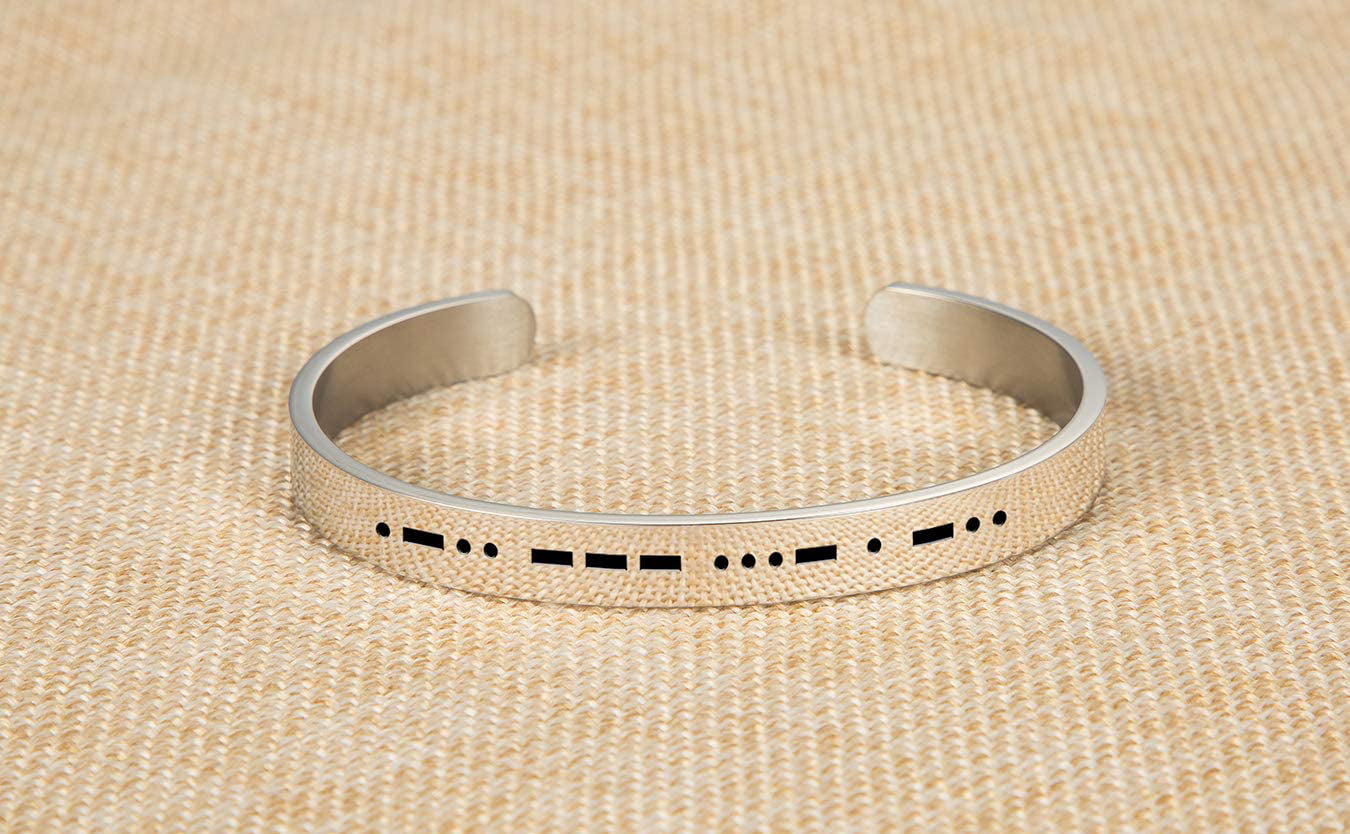 Morse Code Bracelet Collections for Couples.

Speaking of Morse code, the first reaction will remind us of the fragments in spy war dramas and special agent movies: the protagonist skillfully uses Morse code to transmit information, and tapping casually can make teammates understand the message. Although Morse code is an international communication password, it is strange and mysterious to ordinary people.

For Morse code bracelets, the patterns expressed on the couple bracelets are all displayed with Morse code. Express love through couple bracelets is a great couple gift idea, because only few people can read and understand the secret that your Morse code bracelets express except you and your lover. Putting the matching bracelets with words of love that only known by you two on your wrists, It's so romantic and amazing!

Every time you give a couple gift to your lover, of course, is to hope that the love token is of great significance. Actually, As long as the gifts are given from you, they are always the best to your partner, it has nothing to do with anything else, It is precious just because you two have them together!